Love Jihad – a new political agenda on the table of Indian politicians to divide the majority and the minority communities of India. It's an alleged activity where Muslim men pretend love to trap non-Muslim women, and later convert them to Islam.
Saffron right-wing organizations and their well-oiled media machines have worked as a cannon-fodder causing great deal of civil unrest in the country.
According to Hindustan Times published on 12th September 2013, there are no official evidences supporting the claims of Love Jihad activities in the country.
Director General of Police Jacob Punnoose publicly clarified in November -2009 that there are no groups pretending love to convert women.
Several anti-Love-Jihad Facebook pages and Whatsapp groups have been created and funded by right-wing political groups to instigate Hindu masses against the Muslim minorities.
Investigations on the stomach-churning viral video of Rajasthan, where the accused Shambhulal hacked Afrajul to death and later burnt him, reveal Shambhulal was addicted to the hate-filled anti-Muslim videos on social media. After the chilling murder on the camera, the murderer openly rants against the 'Love Jihad' and challenges to kill perpetrators of it one by one.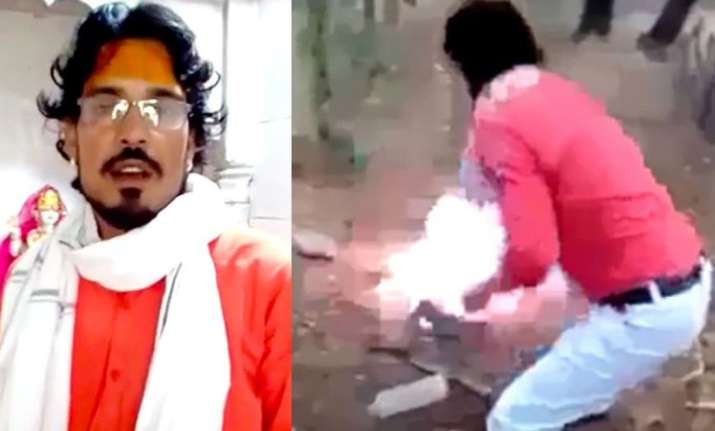 Brother-in-law of Shambhulal told that his business was not going well for a couple of years. He was unemployed and intoxicating, and smoking weed a lot.
" He was disturbed that work was not going well. He used to spend his time watching videos on his smartphone," he said.
People from his locality witnessed that Shambhulal was jobless for a year and his wife confirmed it to the media

.
Shambhulal's act has taken his mother a back, who expresses with utter shock that how could his son commit such a brazen murder, when he has never even slapped anyone in his life.
Shambhulal's joblessness, purge in Internet prices and elephantine time to watch hate-filled videos against Love Jihad on social media have turned a non-violent and a regular man into a radical extremist.
Editor of Udaipur Dainik Bhaskar, Tribhuvan say-
"Since last year, the internet has become cheaper and the use of social media has gained pace. When people watch videos dyed in colors of religion and communalism, they get disturbed."
A BBC-Hindi correspondent told a youth that the viral video of butchering a cow does not belong to India, rather it belongs to Pakistan.
The youth replies: "We see all this. We are young men of today's generation. Even our blood boils."
Shambhulal belonged to the same league of jobless gullible men, who holds sensitive feelings towards his faith and gets instantly disturbed by the propaganda videos.
Shambhulal writes on his Facebook page, "I will have to end my non-violent life in order to rescue the captured girls in the jaws of love jihad."
Over 100 migrant Muslim families who lived in Rajsamand – Rajasthan for decades started fleeing fearing for their lives.
Posts like 'Beware love jihadis, Shambhu is active' has sent a terror wave in the district. The minority community in Rajasamand says it wants the administration to act fast.
"After this incident, there is fear… made worse by the fact that people are posting all sorts of things online. We want the administration to act. Our children are scared to go out of the house," said MA Khan, the chief of the Muslim Panchayat in Rajasamand town.
Sagacious Indians like Satya Nadella and Narayana Murthy have contributed to the productive world, while opportunist politicians enjoy playing their political gimmicks to sow the seeds of destructive policies that shall yield catastrophe if adequate actions are not taken up to silence the bogus propagandas like Love-Jihad, or watch more Afrajuls.