Congress president Rahul Gandhi addressed his first Congress Working Committee meeting on Friday. The Meeting was scheduled just after verdict of 2-G scam by the special CBI court in which all key accused were acquitted in reference of scarcity of evidences.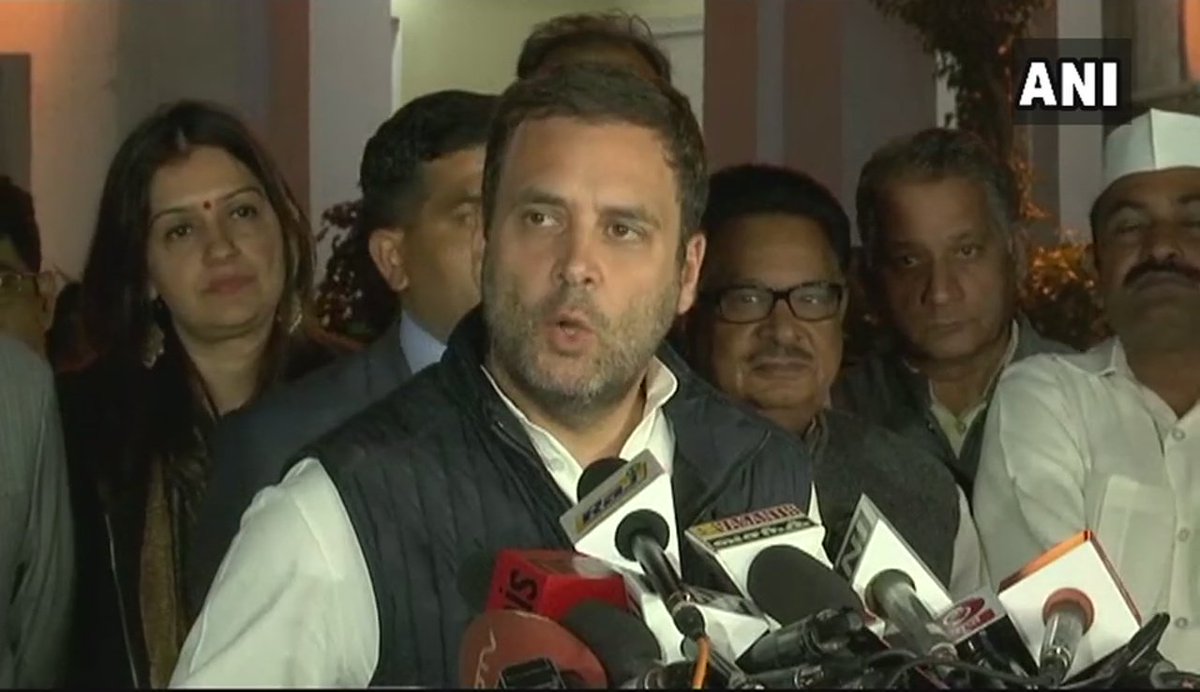 The alleged scam had cost the Manmohan Singh led government heavily and the party, plagued with corruption allegations, was removed from power in 2014. While senior Congress leaders like P Chidambaram and Kapil Sibal on Thursday said the 2G case verdict has vindicated the Congress' stand, the newly appointed party president did not react on the matter. It has been learnt that he spoke to Rajya Sabha MP Kanimozhi, one of the acquitted, over the phone.
 Besides Rahul, former Congress president Sonia Gandhi, and former Prime Minister Manmohan Singh are also part of the CWC meeting at the party's 10, Janpath office in central Delhi. 
In the evening Rahul Gandhi adsressed a press conference and took jibe on Amit Shah's son and spoke about 2-G scam.
key point of his press conference 
The whole architecture of BJP is about lies, the whole structure is about lies
Everyone knows about 2-G, the truth has come out on front of you
If you see the Modi model in Gujarat it was a clear lie, when we went to Gujarat the people said there is no model, they said what is going on is stealing of people's resources.
You talk of 2G… whether you look at the Modi model or the promise of 15 lakhs in every bank account…demonetization  'Gabbar Singh Tax'.. everything is a lie.
Digvijay Singh, AK Antony give CWC a miss
The CWC members missing are Digvijay Singh, AK Antony, Sushil Shinde, P Chidambaram and Ashok Gehlot. While, Chidambaram is out of city, Gehlot is in Gujarat having meeting with state Congress members. Rahul will visit Gujarat tomorrow to have meeting with Gujarat Congress leaders, workers and newly elected MLAs.