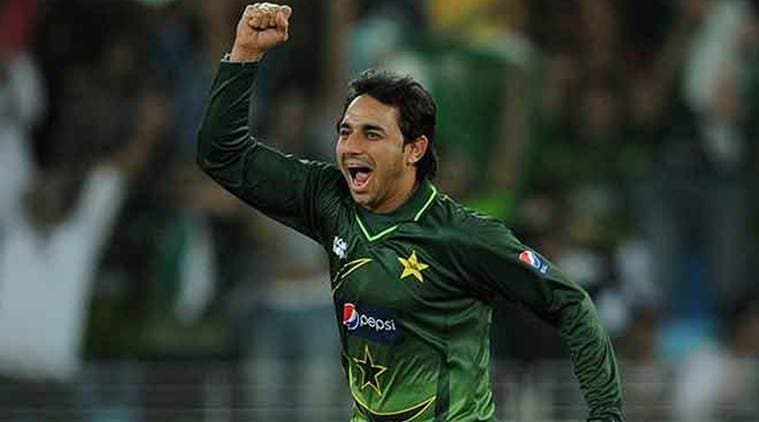 Pakistan's adept spinner Saeed Ajmal announced retirement from the cricket on Wednesday.  He criticized the International Cricket Council's (ICC) protocol to assess bowling actions and alleged sensational claim about bowling actions of international bowlers.
He is one the most successful spinner of the Pakistan. By the way, his discovery was pretty late and made his late debut in 2008 Asia Cup, under the captaincy of Misbah-ul-Haq in the age of 30.
After a flourish but controversial career, off-spinner Ajmal ended with 178 wickets in 35 Tests, the last of which was at Galle in Sri Lanka in 2014, where his bowling action was again in limelight and reported for the second time. His action was first reported during an ODI series against Australia in the UAE in 2009.
His time in the spotlight was cut short following a temporary ban for chucking, Ajmal returned to the sport in 2015 with an ameliorated bowling action but without significant success.
"I am retiring today and at 40 years of age, I thought it is now time for me to make way for younger players. I got this feeling I was being considered extra baggage even in domestic teams and I didn't want to go out losing my respect," Ajmal said.
"I am retiring with a heavy heart because firstly I think the ICC's protocol is too harsh and if all bowlers today playing international cricket are tested I am sure at least 90 percent will fail to clear this protocol," Ajmal said.
Asked about what is wrong with ICC's protocol, Ajmal said it didn't take into account the fact that some bowlers had natural medical issues with their arm while some may have developed after some hazardous accident. Ajmal always claimed a road accident caused this peculiar bowling action and reason to his arm to bend to some extent.
He felt that if the Pakistan Cricket Board supported him vivaciously at the ICC, he would have left even a more satisfied man.
"The board did support me after my bowling action was declared illegal but I think they could have done more at least using my case to challenge this protocol at the ICC level," he added.
Ajmal, who announced his retirement after leading Faisalabad in the National T20 Championship, said he wished his last match as a part of international team.  Asked about the future plan, Ajmal said he will touch with the sport by coaching youngsters.